We stock a huge variety of camping gear: front tents, sleeping bags, and portable stoves, to survival gear such as first aid and navigation equipment.
Tents
Sleeping Bags
Coleman Stoves
Coleman Lanterns
Portable Heaters
Insect Repellent
Waterproof First Aid Kits, Matches
Topographic Maps
Delorme Atlas & Topo Usa
Compasses
Propane
Ice
Firewood
Replacement Globes For Coleman Lanterns
Water Carriers & Sun Showers
Dry Bags
Coolers
We carry many popular and trusted brands of camping gear, including Marmot, Coleman, Stansport, Klean Kanteen & Sawyer.
Tools & Equipment
We're proud to offer a selection of outdoor essentials, including multi-tools and cutlery from brands such as Leatherman, Gerber, Victorinox and Buck Knives, as well as GPS units and range finders from brands such as Garmin.
---
Meet 'Luci': the Inflatable Solar Light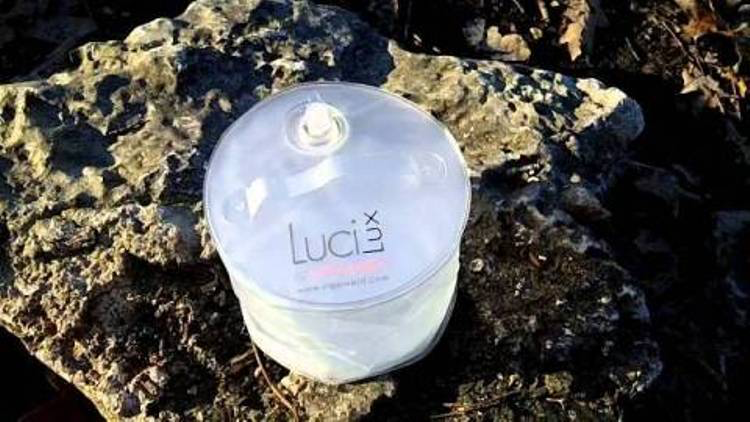 Luci Original is a no frills, gets-the-job-done kind of light. Bright, compact, and portable for any situation – from camping to travel to working around the house. Completely solar, Luci Original is a clean, reliable source of light just about anywhere you need it.
Charges in 7 hours • 10.8 cm height, 12.7 cm diameter, 2.5 cm collapsed • charge level indicator • no batteries needed – just the sun.